Merry Christmas! Santa left me a present and it's …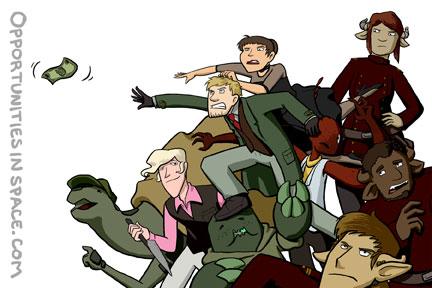 Opportunities!
Your webcomic is so suspenseful and packed with flavor it is ridiculous! You have a wonderful cast of characters and a story that is well crafted/ complex. I really love how fast paced the plot moves, seeing all the different characters interact, and slowly discovering what is going on! Like, what the heck is going on?! Again, your cast of characters is amazing and they all have rich personalities. I love the Baron and watching him interact with the others. It's super creepy…super…creepy… O_O
Vigi has to be my favorite character though, and I just love her design! All the characters/ aliens have been designed really well! I love how different they are but not over thought or purposefully over complex. I like your drawing style as well! It's very clean and looks well practiced. The action scene feel fluid and not stiff at all. Great job!! And the writing has helped create a rich world that I can not wait to see more of. You two seem like an awesome team!! Opportunities is a great comic you should be super proud of.
I can not wait to see what happens next with Jack busting in and wrecking shiz. I can not wait to see what happens with Vigi. I can not wait for more of Opportunities!!
Keep up the hard work and being creative!
Love,
The Webcomic Whisperer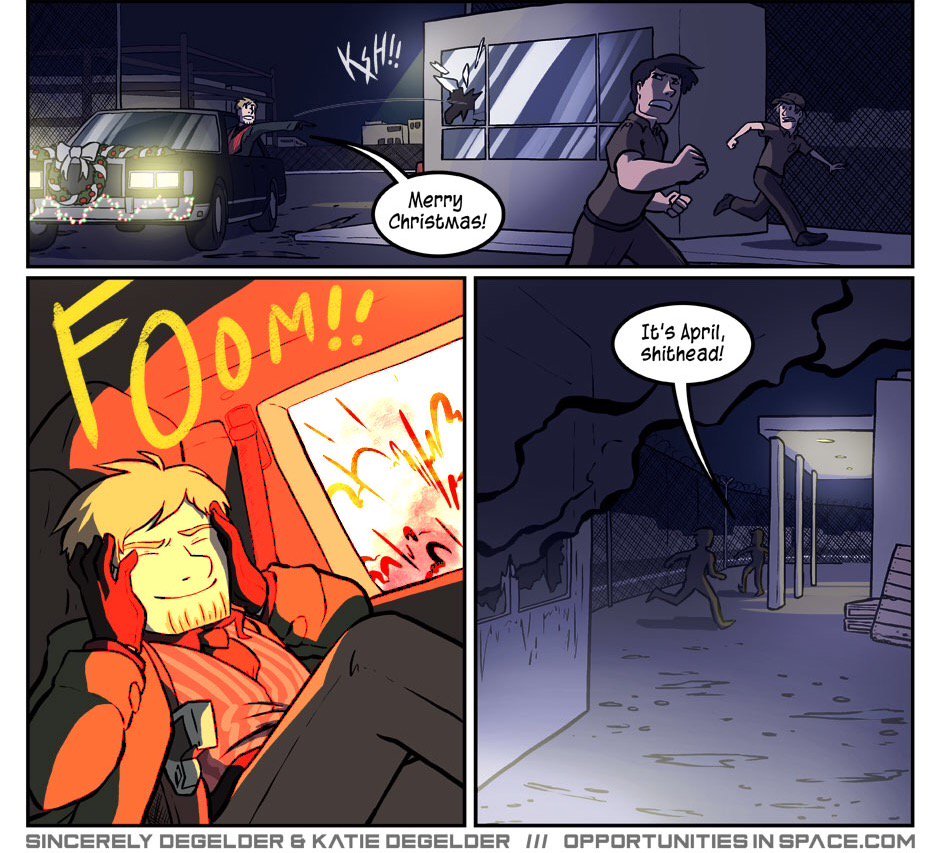 All Images Copyright Opportunities.